GENERAL INFORMATION
WELCOME TO ASHLEY'S SCHOOL OF MOTORING,
[ FACEBOOK PAGE ASHLEYS SCHOOL OF MOTORING ]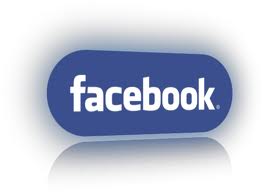 Tel 07989416737
HERE AT ASHLEY'S SCHOOL OF MOTORING
We not only aim to help you gain Success in your Theory and Practical Test
But we will help you to develop your driving skills and become a Safe and confident driver
FREE Theory / Hazard Percepetion Training for our Students
YOU WILL NEED TO DEVELOP YOUR DRIVING SKILL OVER A PERIOD OF TIME ,
We will learn you to drive using upto date training based on the official Driving Standard Syllabus
You will learn to Develop your driving skills at a pace agreed with yourself and your Instructor
What you will get from Ashleys S.O.M is Professional Tuition and Help with everything you will need to
develop your driving skills ,
At Ashley's S.O.M. you will recieve Personlised and Professional Tuition
Pass Plus Registered
We have a very high first time pass rate
Please check our Guest Book review page
WE COME HIGHLY RECOMMENDED check our GUEST BOOK / REVIEW PAGE
Patient and Friendly Instructor's
Our Tuition cars are modern training cars Renault Clio Medinav s
All Lessons are arranged at your Convenince and to fit in with your commitments
Pick up can be arranged from your home or place of work
We do not offer any Cheap Gimmick's to tempt you into booking lessons and then increase the lessons price's . we offer driving lessons / course's at realistic prices's , the price you see is the price you pay , dont be fooled by cheap gimmicks, ask yourself why these instructors / schools have to offer these gimmicks ? We do not claim to get you passed your test within a week.
WHAT WE OFFER IS PROFESSIONAL / QUALITY DRIVING TUITION AT REALISTIC PRICE'S,
EXAMPLE 45 X 1HR LESSONS AT £18.00 WITH POOR QUALITY WOULD COST £810.00
COMPARED TO 35 X 1 HR LESSONS AT £20.00 WITH PROFESSIONAL TUITION COST £700.00
PROFESSIONAL TUITION OR CHEAP GIMMICKS